Doctor Profile
I am a Taiwanese born medical graduate of the University of Western Australia, I have been here since I was three. I trained across WA, the NT and South Australia before returning home. I am currently working across most major private hospitals and primarily provide anaesthesia for vascular, orthopaedic and obstetric/gynaecological procedures.
I am married with two young children, I enjoy running especially and inexplicably when it is uphill.
Qualification
2010 MBBS (Hons) UWA
2019 FANZCA – Melbourne
Professional Education
2013
Anaesthesia Resident Royal Darwin Hospital
2014 – 2018
Anaesthetic training, South Australia
Womens and Children's Hospital, North Adelaide
Flinders Medical Centre
Fellow in Regional Anaesthesia – Royal Adelaide Hospital
2019
Fellowship – Perth
RFDS – Retrieval Medicine
General Fellowship – Fiona Stanley Hospital
Ongoing continuous professional development via ANZ College of Anaesthetists, and Australian Society of Anaesthetists.
Contribution to ERAS efforts of Fiona Stanley Hospitals group – Enhanced Recovery After Surgery
Memberships
Australian and New Zealand College of Anaesthetists
Australian Society of Anaesthetists
Australian Medical Association
Professional Experience
Representation – past chair of the SA/NT trainee committee, running the part zero and TPS master classes in SA.
Equity – running the working group simplifying return to work after parental leave.
Safety – a college audit on healthcare failure modes and effects analysis (HFMEA) in drug errors at the Queen Elizabeth Hospital.
Audit – restarting the Royal Adelaide Hospital regional anaesthesia audit in an electronic format.
Quality Assurance – Reviewing the progress of the patient blood management (PBM) database at the Fiona Stanley/Fremantle Hospitals group (FSFH).
ERAS (Enhanced Recovery after Surgery) – contributing to the efforts of the FSFH ERAS group, specifically in perioperative drug rationalisation.
Conference organisation – organising committee, and SIG coordinator ASA ASM 2018 – Adelaide
I am committed to providing empathetic, skilled, and affordable anaesthesia to all patients.
Special Interests
Regional Anaesthesia
Obstetric Anaesthesia
Orthopaedic Anaesthesia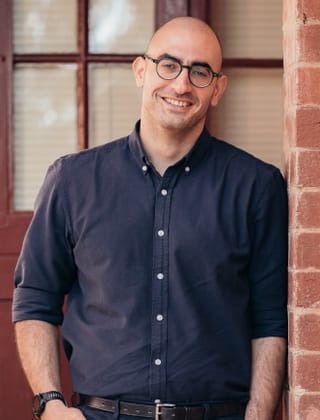 reception@westanaes.com.au